Our Team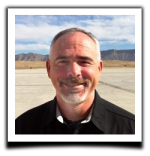 Director of Operations and Chief Pilot
– Retired Lt. Col. after serving 24 years in the U.S. Marines, has over 3,000 hours flying time including 2,400 hours in the AV-8B Harrier. Served in Bosnia in 1995 and Iraq from 2003 -2008. His last assignment before retiring was the Commanding Officer of Marine Attack Squadron 542.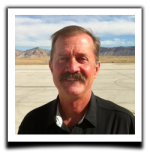 Director of Maintenance
 – John has been active in the aviation industry since he completed his degree at Colorado Aero Tech in 1981. After 23 years as lead mechanic with the largest medical facility in the western Colorado and eastern Utah area, he brings a wealth of experience and expertise to our Air Tours team.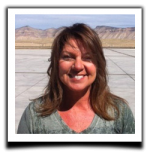 Customer Service Representative
– Sandy has over 25 years in working with people through public schools, private clubs, and more. With her long-time interest in aviation and her skills in coaching and teaching, Sandy brings a level of enthusiasm and expertise that makes customers feel at-ease and informed with each tour.
ASTAR 350 B3+

Our Eurocopter AStar B3
Gateway Canyons Air Tours owns and operates the Eurocopter AS 350 B3+, also called the A-Star. The A-Star B3+ is powered by the Turbomecca 2B1 engine providing 847 shp making it extremely capable. This along with exceptional visibility, range, and reliability make the A-Star well suited for a wide variety of missions located in diverse landscapes and conditions.
The A-Star is engineered with a star-flex main rotor hub and a three bladed rotor system that has significantly lower vibration levels than a two bladed system making the A-Star ideally outfitted for scenic air tours, VIP charters, and aerial cinematography.
In addition to the standard AS350 B3+ configuration we have also outfitted the A-Star with the following safety enhancements, and additional cargo capacity:
At-a-glance Information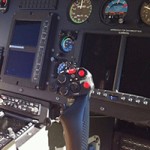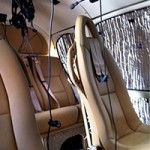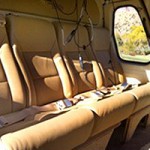 Eurocopter – Optional factory installed dual hydraulic control systems.
Garmin – GPS enabled traffic avoidance system (TAS).  G500 primary flight display with synthetic vision and terrain avoidance.
Cargo – Aftermarket lateral cargo pods that more than double the capacity for cargo and gear.
Dart – Quick release 96-inch external skid basket.
Uplink Capabilities:
Integrated into the filming capabilities of the helicopter is a RF uplink feed. The RF feed will allow for the "uplink capabilities" to aircraft flying above transmitting the signal down to the production van enabling live production broadcast worldwide.
The Cabin
Our luxurious interior includes the finest upgrades and enhancements, including: Integrated Flight Systems air-conditioning, Tempur-Pedic leather seats, and Bose noise-cancelling headsets to create an unmatched flight experience.